Main content starts here, tab to start navigating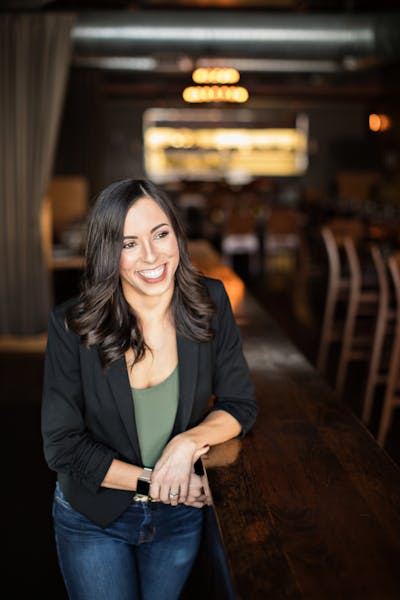 Meredith Hughes
Private Dining Sales Manager
With more than two decades of experience in the restaurant industry, Meredith Hughes brings a passion for hospitality and endless energy to The Indigo Road Hospitality Group as the private events coordinator for The Macintosh, The Cocktail Club, and Indaco.
Hughes has been an integral part of The Indigo Road since moving to Charleston, working for two different restaurants in the company and furthering The Indigo Road's commitment to "promoting from within". Prior to her coordination role, Hughes served as assistant general manager of The Macintosh after holding a previous position as assistant general manager of Mercantile and Mash. Before she made the jump to The Cigar Factory, Hughes manned the bar at The Macintosh for two and a half years and became a key personality behind the brand. Previously, Hughes served as the head bartender at Blind Tiger Pub on Broad Street from 2010 to 2012 as her first job in the Lowcountry.
In 2010, Hughes lived in Wilmington, N.C., and worked as a bar and event manager at Front Street Brewery and bartender at The Reel Café while studying business administration at North Carolina State University. Years earlier, Hughes got her start in the industry working as a hostess at The Brick Oven in Kernersville, N.C., where she fell in love with the social aspect of restaurants and learning the different energies and hospitality approaches restaurants offer. This experience jumpstarted her career and inspired her to grow from hostess to server to expo to her current position as assistant general manager.
Aside from her work in the restaurant industry, Meredith enjoys exploring the beautiful city of Charleston and spending time with her husband and bulldogs. One of her favorite quotes that she strives to live by in her career and personal life is, "Take care of the people who take care of you."